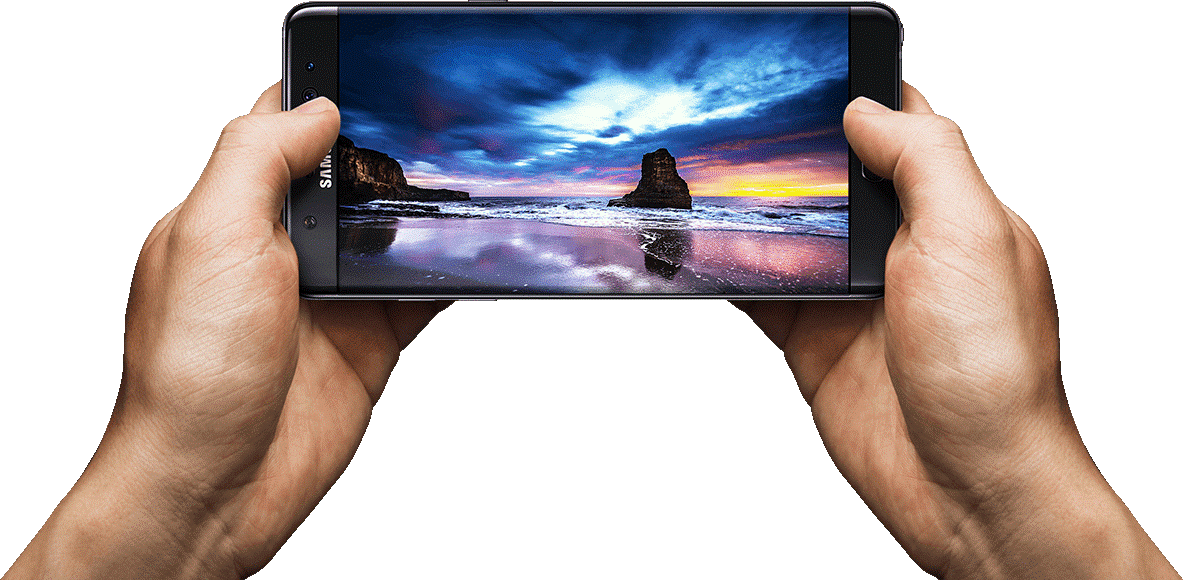 Samsung Galaxy Note 7: The King In The Game Of Phones
Announcing the arrival of Samsung Galaxy Note 7 of the House Samsung Group, 12th of its Name, King of the Samsung brand, King of the Android Phones, King of Performance and Design, Breaker of Records, the New Flagship, and the Khal of the Great Super AMOLED display. —A little over the top, isn't it?
Well, if we are to believe the stories about the coming of the latest flagship of Samsung Galaxy line, I suppose the titles would very much suit this much talked about phone. To be released in September 2 this year, enthusiasts have been buzzed about its new features and the things it can bring to the table in a world of super phones when it was finally unveiled early this month.
So what exactly are we going to expect from Samsung's latest flagship?
Before we proceed to reviewing this phone, we should first take a look at its basic specifications:
-Powered by the latest Exynos 8890 Octacore chipset and graphics card Mali-T880 MP12
-4GB of RAM and 64GB of internal memory and up to 256GB capacity of expandable memory.
-5.7" Super AMOLED capacitive display with Corning Gorilla Glass 5,1440 x 2560 pixels (~518 ppi pixel density), Always-On display and TouchWiz UI
-12MP on Primary camera, f/1.7, phase detection, OIS, LED flash, 2.5" sensor size, geo-tagging, simultaneous 4K video recording (2160p@30fps, 1080p@60fps, 720p@240fps, HDR, dual-video rec.), touch focus, face/smile detection, Auto-HDR and Panorama. 5MP, f/1.7, on secondary camera with HDR capability.
-Wi-Fi a/b/g/n/ac, Wi-Fi direct, hotspot, HSPA and 4G LTE
-Bluetooth 4.2, NFC and v3.1 USB type-C reversible connector, Stylus
-Nano-SIM dual standby, IP68 certified (dustproof and waterproof at 1.5 meter deep for 30 minutes)
-Sensors include Iris Scanner, Fingerprint Sensors, Accelerometer, Gyro, Proximity, compass, barometer and heart rate.
-Non-removable Li-Po 3500 mAh battery with fast charge feature.
-Currently running on Android 6.0 (Marshmallow) and planned to be upgraded to Android Nougat.
If that didn't leave your mouth watering, then you are probably not reading it right, have not experienced performance-driven flagship mobile phones, or simply don't understand all those jargons.
To translate those to simpler words:
Samsung Galaxy Note 7= EPIC.
The Samsung Legacy
Every time Samsung releases a new flagship, they never fail to elate us. From the very first Samsung Galaxy Note that was introduced in 2011, smartphone users were in awe when they held in their hands its first 5.3" LCD screen with smooth stylus functionality. Fast-forward to present, they still keep us dancing in the palm of their hands as they never get tired of delivering the best state-of-the-art, current technology in the market to us.
Iris Scanner – The New Language of Security
The Iris Scanner is a type of biometric security feature that makes all its consumers turn their heads to this new flagship, as it is rumored to be faster and more secure than the fingerprint scanner that was released on earlier Galaxy lines such as Samsung Galaxy S5, S6 and S7. But is it really more practical and user-friendly compared to the fingerprint sensor?
A lot of people would be very thrilled with this supposedly new technology, but Samsung is not actually the first to use this technology in a mobile phone. November last year, Microsoft released a Lumia 950 XL with the same feature called Windows Hello, but unfortunately did not receive a very positive feedback from its consumers due to the fact that it responds a bit too slow (a few seconds delay time). This becomes a drag over time especially when you are in a hurry.
It's not just Microsoft. Earlier still, Fujitsu released their first mobile phone with Iris Scanning capability, but it was only introduced locally in Japan. Lenovo and Vivo also did release their smartphones with this technology some time last year, but did not also make enough buzz to cut it. And with all these not so positive results in the market regarding this piece of technology, you should really wonder if this feature is much better than the fingerprint scanner.
How Secure Could You Be?
According to their website, Samsung's Iris Scanner will work when you swipe your lockscreen and you place your mobile phone 25-35cm away from your face. You can customize what your phone displays and what to hide using this feature –sounds nifty and easy.
But what is its advantage against fingerprint scanner? Since fingerprint scanner was introduced, there had been reports on how easily it can be bypassed or replicated with the owner's own fingerprint. It is essentially true because fingerprint leaves physical marks on any surface, so basically you are compromised once some random person decides to steal your identity. With Iris scanner, that cannot happen. And since no two irises are the same, you are secured that your phone is tightly inaccessible by other people.
The Dual Curved Screen
This is the first version of the Note brand that has the dual curved screen initially found on other Galaxy models. It features a whole new experience at par with Samsung S7 Edge in regards to display owing to its Super AMOLED display and almost zero-bezel on both ends. It also boasts a perfect symmetry from front to back.
It feels perfectly fitted on your hand every time you hold it and even when you pick it up; there is that comfort that you will never find in any other phones available on the market. Within the curved screen, you can access settings, shortcuts and favorite topics that are easy to find and still customizable, so multitasking will feel breezy and natural just the way you want it.
The Always-On feature also adds to its already wowing capabilities. The company states that it consumes only 1% of the battery every hour and is customizable too!
The Camera
Expect to never get disappointed when you start taking pictures and videos on its 12MP back camera in any given lighting condition; yes, even in low-light. And with an aperture that can capture fast moving subjects, no moments can ever escape your lens at any given time, place or condition. And did I mention about the 4K quality of its video recording? Every frame breathes new life, and every color is as real as what your eyes can see. Also, the autofocus works like magic with a response time that is as instant as your blink.
The Overall Performance
When performance is in question, Samsung will never fail you. Especially that this time they didn't just spoil us with top-of-the-line hardware, but also made sure that the software are even more optimized to give us the ultimate in -mobile experience. It promises a bigger percentage in CPU output and even more juice on the graphics end, plus a 4GB RAM to support and create a powerhouse for extreme usage, multitasking and supremacy in 3D gaming.
So if you are planning to buy a phone with superb quality and with the ability to keep up with your day to day activities, this is the one tailor-made for you. It's like a match made by heaven, so you won't ever feel left out.
Again, it is to be released this coming September 2. Expect a price range from $700-$1000, depending on the carrier and availability to every country.  This phone is worth every penny it costs.
What's another hard thing to decide on besides choosing a good smartphone? It's selecting the best ghost writer for your academic essays. "https://essaylook.com/write-my-essay" offers above par essays at manageable prices. Nevertheless, I hope the smartphone you'll choose will give justice to your hard-earned paycheck.