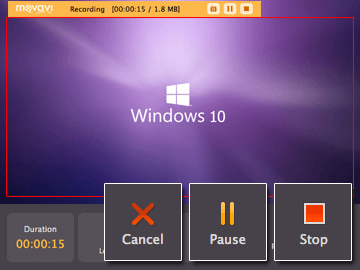 Start Recording Videos In Windows 10 With Movavi Screen Capture Studio
More and more people have migrated over to the latest Windows platform nowadays and are benefiting from the numerous improvements that Windows 10 has to offer. Unfortunately not all software is fully compatible with Windows 10 as yet, and so the normal screen capture software that you use to record Skype calls, grab online video streams or create video guides and content may not support it.
If you're looking for an excellent screen capture software that can help you record screen on Windows 10 and also produce high quality videos then you need look no further than Movavi Screen Capture Studio. It fully supports Windows 10 so you will have no problem launching and starting to record your screen as soon as you get it.
Straightforward and Simple Approach
No matter how experienced or inexperienced you are in handling screen capture, you'll find that Movavi Screen Capture Studio is a pleasure to use. Its user interface will make it easy to navigate through the features that are available and find whatever it is you need to get the job done.
That straightforward and simple approach is present throughout all of its features as well, and you can intuitively learn to use them without any issue whatsoever. Generally it should only take a few minutes for you to start to figure out how any of the features in Movavi Screen Capture Studio works, and apply them to the video that you're recording.
To actually start recording a video on Windows 10, all you need to do is:
Click 'Capture Screen' in the launch menu.
Adjust the recording frame to encompass the area that you want to capture.
Select the audio device that you want to record.
Click 'REC' to start recording and then 'Stop' when it is done.
Click 'Save' to save the video that you've recorded.
Produce Impressive Videos
While the fact that it is so easy to record videos on Windows 10 is part of what makes Movavi Screen Capture Studio so attractive – its ability to produce impressive videos goes further than that. With its features you can edit the videos that you record so that they truly do look amazing.
Some of the features in Movavi Screen Capture Studio will let you cut and combine video segments, enhance the video quality, and even add customizable text. At the same time you can also give your video a bit of polish by using the other features available to apply special effects and filters, include background music, and much more.
Suffice to say Movavi Screen Capture Studio will give you everything you need to record and create high quality videos on Windows 10. Why not give it a go for yourself so that you can try out its features firsthand and see what they could do for you?