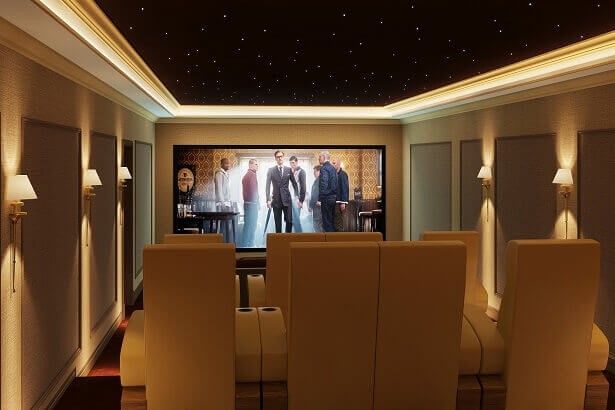 Trinnov Home Cinema 3D Audio System Review
The world of home cinema has never been the same since the innovation of the Trinnov Home Cinema 3D Audio System. An innovation that we at CustomControls.co.uk believe is nothing short of ingenious, which has completely revolutionized the entertainment industry. Undoubtedly, Trinnov audio products have exemplified customer experience and satisfaction to levels we never thought possible.
Trinnov's audio products include the Trinnov Altitude32 Pre-amplifier, Magnitude32 Processor and Amplitude8 amplifier. Each audio product seamlessly integrates together to produce high-quality sound. Sound that is nothing short of perfection.
Let us take a look at the products in a little more detail.
The Quality of the Sound is Unrivalled
Unlike the traditional system, Trinnov's new design gives a lot of added features to give a truly immersive sound experience. Regardless of where you've positioned the speakers in the room, the sound will be amplified throughout the room at a consistent rate. The advanced processor allows for better control for creating the best sound experience.
Better Quality Control
Thanks to the Magnitude32, there is better control of the sound and frequency received by each speaker in the room. This way, regardless of the subwoofers receiving the audio, the sound is not too high or too low. This control of frequency distribution works to deliver a beautiful range that is second to none.
Complete Integration
Each audio system is designed to work together to produce high-quality sound. With each sound system performing their function seamlessly, you can be assured of a superb audio experience.
The Altitude32 is designed to receive the audio before distributing the signals to the speakers.  The Magnitude32 picks up the signals, converting them into frequencies which are later directed to the speakers. The Amplitude8 then picks up those frequencies and amplifies them.
Finally, the 3D Microphone, which is a clever design that works together with Altitude32 to provide and deliver a perfect sound – a sound that is rich in quality, allowing you to experience a whole new world of home cinema.
Should You Get the Trinnov Home Cinema Equipment?
The Trinnov Home Cinema 3D Audio System brings together room acoustics and quality processors to deliver a clean and flawless sound. It is easy to install and integrate into your home, with help from home cinema installation services provided by the likes of Custom Controls.
You can easily spread out the speakers in your room. In other words, the speakers can easily be placed or hooked to the walls, or even the ceiling. All the while, delivering quality sound to your living room. To top it all off, the Trinnov Home Cinema 3D Audio System is quite affordable. Have you used the Trinnov technology before? Let us know!