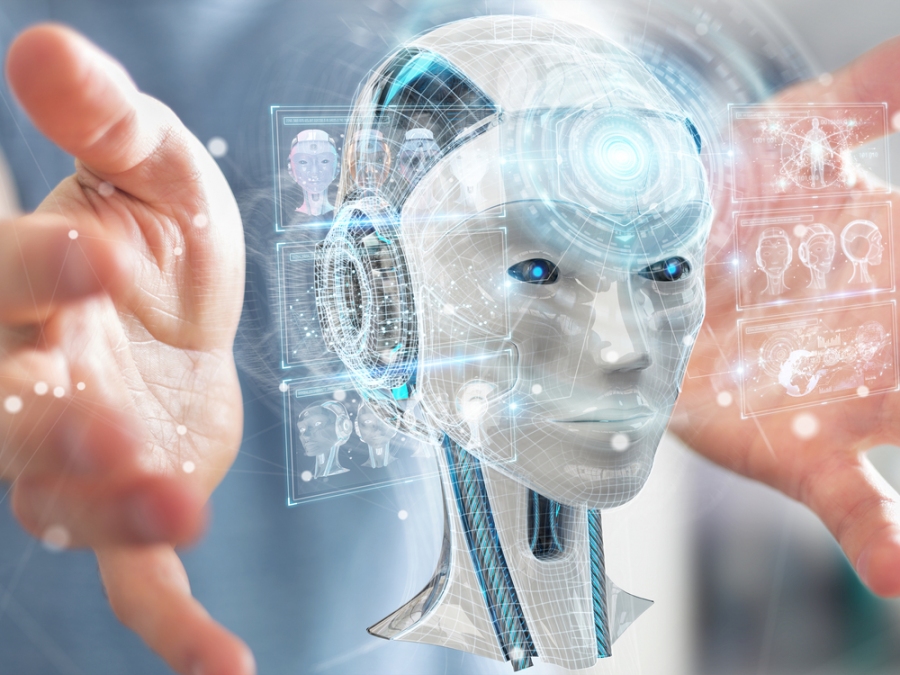 How Big Companies Are Using AI to Grow
We live in an era where everything revolves around the concept of Data. With the involvement of Artificial Intelligence (AI) in business intelligence, organizations can simplify their business procedure. The quest for automation has even lead to the use of machine learning algorithms to discover trends and insights from vast streams of data and make faster decisions to stay competitive in the market.
It is not easy for enterprises to integrate machine learning into their current business systems to make it intelligent, but Skymind CEO, Chris Nicholson suggests that it's not that difficult. AI is all about math and code. Most enterprises have faced difficulties in data organisation and accuracy test for an algorithm. However, companies that use machine learning to organize their business intelligence efforts will truly benefit from it.
But with recent advancements in AI, organizations have got a way to go beyond traditional software and develop comprehensive solutions that automate analytics processes and business intelligence. General Electric, SAP, and Siemens are some of the prominent vendors who offer operating system and software suites along with many other emerging providers. These advanced analytical tools with the power of big data and deep learning have reduced most complex issues by analysing large dataset efficiently. It allows prediction based analytics to fulfil the future demand of the organisation. The need for big data professionals increased because of the augmented applications of AI, results in the demand for big data hadoop certifications is also on the rise.
If you also want Artificial Intelligence in your organization, you first need to know how tech giants are using AI in their regular business operations. Here are some big companies using AI to expand their market:
Google:
Google has positioned itself as an AI-first company in the last 18 months. According to Eric Schmidt, Google's former CEO and Alphabet chairman, we are on the verge of extreme technology where we are likely to do those things that weren't possible earlier. It includes the use of machine learning to save endangered species, translate any language, and prevent blindness. Google is relying on AI for many of its services, and that is visible throughout its products. Gmail offers faster replies to emails. Google photos clean your photo library by suggesting a photo filter to take a good shot and even keep your happiest photos differentiated from others.
Facebook:
Facebook is implementing AI to boost its products. The introduction of tag suggestion for photos in the year 2010 helps to recognize people in users' uploaded images and allows their sharing using facial recognition. According to Mark Zuckerberg, CEO of Facebook, AI will outpace human senses like vision or hearing, and Facebook will be able to serve its users in a better way. Moreover, he has invested in AI to make Facebook's tangible applications less virtual compared to its rivals.
The company is also using AI to process translation requests with about 4.5 billion requests handled daily. As image recognition has levelled up along with videos, Facebook's AI work has been in Facebook Messenger, and the company is leveraging natural language processing empowering conversational bots for efficient handling of customer service queries. Contrary to Google and Amazon, Facebook does not sell its AI capabilities but implements it to its advertising business.
Ocado:
Google's open source TensorFlow in combination with its cloud API's is what Ocado uses to manage internal AI projects. It automates customer service-related emails that help executives answer everything faster. In a bid to remove barcode scanning in its warehouses, Ocado is building a computer vision system. This project is in the development stage, and the head of data at Ocado's technology division told Computerworld UK that they want a technology that can help within its warehouse as well as in their delivery process. Moreover, Google's open sourced TensorFlow deep-learning library allows Ocado to improve its demand forecasting based on decade-old linear regression models, routing algorithms for its robots to move around warehouses, and recommending products by past shopping histories.
Spotify:
Spotify has focused on AI-based startups, with a goal to improve its targeted advertisements and content recommendations. Its video streaming company has acquired MightyTV in 2017 which is an AI-based startup and Tinder- taking over controls to recommend content. Whether you are a Spotify user or not, tinder users can search for Spotify within the Tinder app to find their songs and paste it to their profile for others to see. If you connect the Spotify account to it, you get an option to choose top artists you want to display on your profile and see what artists they have in common with each potential match.
Niland is a recently bought machine learning based startup by Spotify. It leads to custom recommendations that help machines understand customers' preferred aspects of music and find the right content to offer Spotify users, thus maximizing a customer lifetime value.
 Pinterest:
Whether you have used Pinterest or not, it is essential to know that it occupies a prominent position in the social media landscape. The primary motive of Pinterest is to curate existing content. This motive has led the company to invest in technologies that can improve the overall speed and efficiency of the process. Most of Pinterest's business operations such as spam detection, minimizing churn of email newsletter subscribers based on the machine learning.
Conclusion:
Adoption of AI by different sectors is highly uneven, showing various characteristics of digital adoption. Apart from the IT industry which is the early adopter of AI, many others sectors like banks and other financial institutions are using AI in different forms. This technology optimizes pricing for revenue and helps to develop brand proposition by creating dynamic business models.