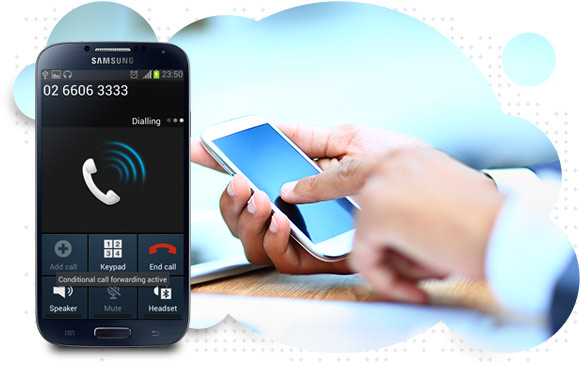 Use Call Forwarding & Send Calls To Another Phone Very Easily
Call forwarding is one of the easiest ways to forward calls to another number and receive calls. There are two types of call forwarding, one which is residential and another which is official. In residential call forwarding system, you can forward the calls to your residential number from office. Or in case if you are going out of home then also you can forward all calls in your mobile from your residence. Now this type of system requires a proper phone set which has similar options for how to forward calls, call diversion etc. And official call forwarding system is in which you require a proper phone set with the system of call forwarding or you can also forward the call from office in case if you get bothered by many frequent unwanted calls or others.
In the residential system, you can receive calls and get calls even if you are not a home. In case, if you go for a vacation, you can forward the calls in your personal mobile number and easily receive calls, while you are on vacation. You can easily forward the calls for the entire weekend if you are on a holiday, you can also forward the calls on the cell phone if you're on a road trip. The methods are simple and easy. Now here are some of the methods in which you can forward the calls from your phone set to cell phone or mobile phone.
There are certain ways in which the call can be forwarded. You just need to understand the ways of call forwarding. If you want to switch on the call forwarding then there are certain special codes through which you can activate the system of call forwarding. After using this special feature you can activate the number for call forwarding. Next after using the codes you can enter the number in which you want your calls to be forwarded. Then all the calls shall be forwarded in that number and this system of call forwarding is also known as unconditional call forwarding. When each time you hear a ring or short ring, it is the time when the call is forwarded.
While the call forwarding is active you can also make outgoing calls. There is no restriction or bar on making the outgoing calls. The method of call forwarding is very fast in some cases and number. So in between the fast call forwarding you may not be able to receive the calls and stop the calls from getting transferred or forwarded.
There is also another method of call forwarding which is known as selective method of call forwarding in which the calls are being sent only to some selected numbers. In this system the phone also rings normally to the number in which the call is being forwarded. If the calls are being forwarded to long distances then there shall be charges which may be applicable in ling distance call forwarding. So, you must be careful while forwarding the calls on other numbers.