Use These Tips To Buy The Perfect Electric Pressure Cooker
Buying an electric pressure cooker can be a unique and rewarding culinary experience. Suppose you are buying a pressure cooker for the very first time. Alternatively, suppose you are simply upgrading your current electric pressure cooker model. Whether you are a novice or a previous pressure cooker owner, you will have a number of brands and selections to sort through during the buying process. If, however, you know which features to look for, you can simplify the process of purchasing a pressure cooker altogether.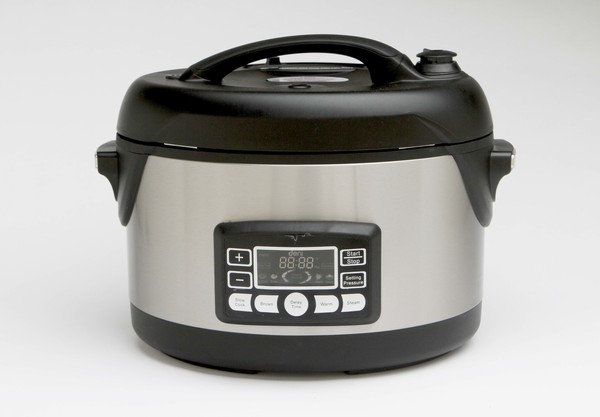 Aluminium or Stainless Steel?
Choosing between aluminium and stainless steel is one of the many dilemmas you might potentially face when selecting between these two items. Essentially, each of these metals confers its own respective benefits. An aluminium pressure cooker is exceedingly lightweight, in comparison to stainless steel. Furthermore, it is relatively cost-effective if you are particularly conscious of budgetary concerns.
Unlike stainless steel, aluminium provides a uniform heating performance. Of course, it does have a few weaknesses. Over time, as you use your aluminium pressure cooker, you will gradually detect a number of visual stains. However, this will not impede its performance at all. If you are more concerned about functionality than you are aesthetics, then you should consider purchasing an aluminium pressure cooker to save money.
Stainless steel has its own sets of advantages. While it is more expensive than aluminium and somewhat heavier, it is also nonporous. The durability of these beautiful appliances allows them to last for years. Even after you use them repeatedly, they never stain. They retain their immaculate finish. They exude an aesthetically pleasing lustre, for all who are concerned about the general appearance of their appliances. Furthermore, these models conduct heat all too well. Therefore, it is generally recommended that you place an aluminium pan underneath to avoid burning yourself or any household surfaces.
The Right Size
The size of your electric pressure cooker will affect its overall functionality. The size that you select will generally depend on your lifestyle choices, as well. There are many available sizes on the market. Generally, speaking, these pressure cookers are sold in sizes four, six, and eight quart.
The four quart electric pressure cooker is preferable for individuals, or even couples, interested in making basic family meals, generally comprising a single course. Of course, this is not recommended if you are interested in cooking for larger parties of individuals. The 6-quart is preferable for any family consisting of two or more people. It provides just enough space to contain virtually any types of food, as well. Finally, an eight quart electric pressure cooker is perfect for larger families, or even batch cooking if you must.
Choosing the Right Brand
Selecting the right brand will guarantee a quality cooking experience. The brand that you choose should have an established record of ensuring durability, functionality and quality. Choosing a reputable dealer over a lesser known brand will be far more promising in the long run. Whether you purchase your product at a department store or online, you will guarantee quality results if you choose a retailer you can trust.