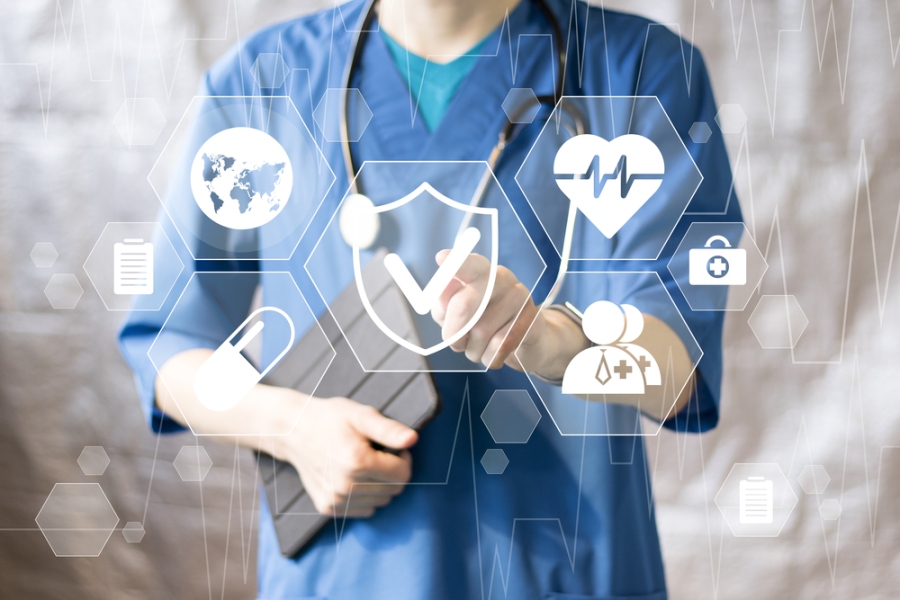 What is Predictive Analytics in Nursing?
In the current world, healthcare providers are doing everything in their power to ensure that their patients are free from diseases. Wouldn't it be great if people lived in a world where any disease is often recognized and treated before its emergence? The key lies in predictive analytics.
However, only 47% of healthcare organizations in the US use predictive analytics. Although more healthcare organizations are committed to using predictive analytics in the future, they face common obstacles, including a need for prior knowledge and insufficient technology.
Using predictive analytics is a win-win situation for patients and healthcare providers. As such, healthcare providers can analyze patients and market data and, after that, implement actionable insights into the future healthcare needs of a patient.
This article covers everything you need to know about predictive analytics in nursing.
What is predictive analytics in nursing, and how is it used?
As the name suggests, predictive analytics is a method that nurses and doctors use to get insights into the future based on available data and statistical analysis. In other words, it uses artificial intelligence and machine learning to provide accurate predictions based on historical and current data.
In particular, the technique works when data is fed into the lens of a predictive data model. The information typically comes from clinical, consumer or healthcare activity data. Ultimately, the model makes predictions, and the algorithm makes accurate calculations based on those predictions.
Not only do these models improve patient care, but they also help in determining what consumers are likely to engage with, alongside predicting future outcomes. Based on current and historical data, predictive analytics assists healthcare stakeholders in predicting what might happen in the future. Predictive analytics is vital if you wish to provide high-quality health information to your patients.
The advantages of using predictive analytics
Predictive analytics can assist doctors and nurses in the following ways:
Increased accuracy when it comes to diagnosis.
Patients get better outcomes.
Saves time and money through increased efficiency.
Enhances medical prescriptions.
Avoids unnecessary treatment.
Treats and prevents illness simultaneously.
The purposes of a predictive algorithm in nursing include the following:
To establish connections concerning patients' data.
To determine what associations accompany the symptoms.
To establish familiar roots related to the symptoms.
To determine the impact of factors such as genome structure and clinical variables.
To investigate any potential links between medical care and existing or past diseases.
Tips for adopting predictive analytics in nursing
Registered nurses and social workers can follow an online nursing education through the master's degree in nursing education at Walsh University to learn more about predictive analytics. Below are a few tips to get started:
Contrary to popular belief, more data does not translate into more insights. Extracting relevant information from a large amount of data can be daunting. It makes more sense to gather specific variables with the participants'
Some scientific findings may not significantly improve clinical outcomes. The results may be attractive at first, but you need to know that insight and value are only sometimes similar and may lead to an incorrect view.
The ability to interpret data is directly proportional to the data itself. Thus, it is common to make treatment decisions based on incomplete information. Therefore, even the most valuable data can lead to limited insights.
Implementation is not a walk in the park, and a hospital system needs to be prepared to embrace new technologies. This means a significant investment of time and resources. It only makes sense for healthcare providers to partner with groups with expertise in developing suitable prediction models.
How does predictive analytics help in nursing?
Apart from improving the healthcare of patients, predictive analytics has more to do with enhancing the healthcare industry as a whole and impacting the work environment of nurses in the following ways.
Advanced operations and safeguarding of patients' data
Late arrivals and no-shows are expected nowadays, but do you know why this happens? Predictive analysis can explain why some patients fail to show up even after confirming their appointment.
Healthcare providers can sift through the data to get a bigger picture. In most cases, you will realize that the patient needs access to transportation, or perhaps childcare falls through unexpectedly. As such, patients opt to seek treatment at the nearest doctor's office.
The most impressive part is that artificial intelligence can help determine whether a patient lacks access to transportation. The provider is alerted and makes the necessary arrangements to ensure that the patient does not miss their appointment.
Identify patient cohorts that are at risk
Predictive analytics can provide insight into specific risk factors for various patients. For instance, patients at high risk of hospitalization in regard to age, medical adherence, and previous patterns of care can be easily identified.
This analysis can lead to early interventions to reduce hospital readmissions and emergency room visits. Instead of reactive care, the healthcare provider can focus on proactive measures to help patients, such as sending emails or mounting an email awareness campaign. Patients are reminded to attend screenings, see a physician, or become aware of any issues that may affect them.
Chronic disease management and preventive care
With machine learning and patient monitoring, healthcare providers can support decisions that meet threshold alerts. Taking this into account, patients receive assistance when accessing refills or visiting the pharmacy. In addition, artificial intelligence alerts healthcare providers if their patients fall behind on their care plan, reducing admissions and other adverse events.
Community health management
Healthcare providers can use predictive analytics to select their patients' most suitable treatment plans. Besides, artificial intelligence allows physicians to find other patients within a similar population cohort. This practice ensures clinical paths that result in optimal patient outcomes. The treatment plans are then analyzed to determine the appropriate option for patients.
Scheduling and patient deployment patterns
Artificial intelligence can predict the weak points of any given workflow so that healthcare providers can avoid unnecessary downtime and extreme workloads. By using predictive analytics, you can schedule the number of appointments you intend to receive daily based on common patterns and the capacity of your health facility.
Doing so can also minimize patients' leakage because patients won't have to seek treatment elsewhere when a member of staff or physician is booked for an extended period. This is because you can have this information beforehand.
Choosing an appropriate location for new hospitals
It takes a substantial effort to open a new healthcare facility, and the location of a healthcare facility is critical. Should management make the wrong decision, it is certain to encounter ramifications that can lead to losses even with the right physicians and nurses. Predictive analytics may help identify potential sites by giving insights into how rivals perform and whether the location is accessible.
Improving healthcare operations
Managing a healthcare facility is not as easy as one might think. Minor blunders and misunderstandings might result in life-threatening scenarios among members of staff or patients. Predictive analytics allows patients, hospitals and insurance companies to work together to minimize issues and process claims faster.
Understanding opportunities for market growth
Basic predictive analytics should not be confined to only assisting physicians in healthcare. Hiring professionals is a positive aspect, but the success of a healthcare facility has more to do with hiring qualified doctors and nurse practitioners.
Promoting your healthcare facility is just as crucial. How else can people know that you offer the most comprehensive healthcare services if you don't market your healthcare facility? Due to this, it is essential to be familiar with market trends in healthcare, what areas to invest in, and how to target patients more likely to respond to commercials.
Areas that need to be addressed
Undoubtedly, predictive analytics can go a long way in helping a healthcare organization. However, some issues need to be addressed before healthcare facilities can take full advantage of advanced technology.
First, when it comes to handling data, hospitals must integrate various data sources and automate the process to ensure the accurate timing of data collection. Hospitals must adhere to the correct formatting, structuring and preservation of data if they want a clear picture of what predictive analytics can do to provide insights.
Of the utmost importance, people are becoming more cautious about their data privacy restrictions. To that end, healthcare providers should not breach the privacy of their patients while collecting data for personalized treatment. They need to install efficient data security systems to ensure patient data safety.
Medical organizations should adopt predictive analytics to build models that can deliver accurate insights and predictions. Even so, no model can replace specialists. Still, nurses and doctors can use this technique to provide better healthcare services, understand health trends, and increase their market share through advertisement.