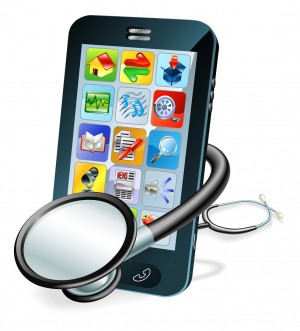 Why Is Testing Important For Mobile Health Applications?
The world of fitness and healthcare are experiencing a phenomenal growth with digital technology. In fact, the patient and doctor interaction plays a very crucial role in healthcare delivery. It is a significant challenge for the doctors to monitor their patients remotely. To be precise, numerous factors are related to this recent development of mobile health apps and remote patient monitoring, thereby, creating a perfect platform of opportunities for the medical industry. In fact, the ability to self-monitor and keep a record of health problems using mobile applications is strengthening the relationships between the patients and healthcare providers.
The mobile healthcare applications handle a vast amount of data and a number of transactions coming from the patient's end. In order to guarantee the information security, the healthcare app testing services are required. No matter what the requirement is, the wearable, app or website must perform accurately and be user-friendly. Testers must get involved to ensure that the customers get the best digital experience. To be precise, today the healthcare industry is in need of mobile health apps. The role of mobile applications is to help patients lead a healthier lifestyle by giving them complete access to useful information whenever required.
With the help of mobile applications – the new age advanced technology, things have become simple and it is not at all difficult to bridge the gap between a patient and a doctor. Today, there are several healthcare enthusiasts and professionals developing mobile applications, thereby, helping them reach their patients anytime and anywhere.
Mobile Healthcare App – The Medicine's Future
One of the world's toughest challenges is to use innovations in medical care in order to make patients healthy in no time. When the government has been working hard to take things to a different level, technology has already come up with a new solution called 'mobile applications'.
Do you know the best way to prevent a health issue today? It is none other than the mobile technology that can help you in every possible way. Mobile healthcare apps have made it possible to ease the healthcare delivery, be it scheduling appointment, monitoring patients' health or tracking of patients' past records, everything is now at your fingertips.
A poor lifestyle like overuse of alcohol, smoking, lack of physical activities, inadequate relief of chronic stress and poor diet are the key contributors towards the progression and development of preventable diseases (cardiovascular disease, hypertension and cancer). Every year family members spend a huge amount of money to treat such diseases. In such circumstances, harnessing mobile technology in order to attack the misery before it materializes will be a great way to cut excess cost and cure ailments easily.
Mobile Testing for Mobile Health Applications
How about a smart health-monitoring app in the healthcare world? A health monitor app has a particular sensor that checks the heartbeat and other necessary things all through a patient's cardiovascular system. For example, if a patient shows symptoms of a heart attack or seizure, then this sensor will automatically call 911 notifying the patient's doctor. This app will also provide the patient's GPS location to the ambulance personnel, thereby, helping the ambulance to arrive quickly in order to provide emergency treatment.
Now see why testing is important for a mobile health application. In this app, a tester must check whether the central server receives and transmits data in real time. In fact, the company handling the app must ensure that every function is working flawlessly.  As innovations lead to better versions of an app, testers and developers must work jointly in order to get a quick updated version without any errors.
There are many such mobile health applications available in the market in order to take care of your health. As soon as mobile applications become responsible for ensuring people a healthy living, it is important to get the apps thoroughly tested. Needless to say, that the mobile app testers play a very important role to keep the apps functional, thereby, helping people to stay healthy.
Types of Testing
There are two types of testing: Automated and Manual Testing. This is considered as the first step to test mobile health applications. The focus is to make the apps functional by keeping the data accurate. As most of the devices and sensors used are wearables and not the standard smartphone, all you need is a good mobile testing tool, testing all operating systems, versions and devices.
Performance testing needs a special mention when talking about the types of testing as it makes sure that the medical emergencies reach the place immediately.
The benefits of such applications are life enhancing. In fact, this advanced technology picks up symptoms for a crisis before patients can even begin to feel them.