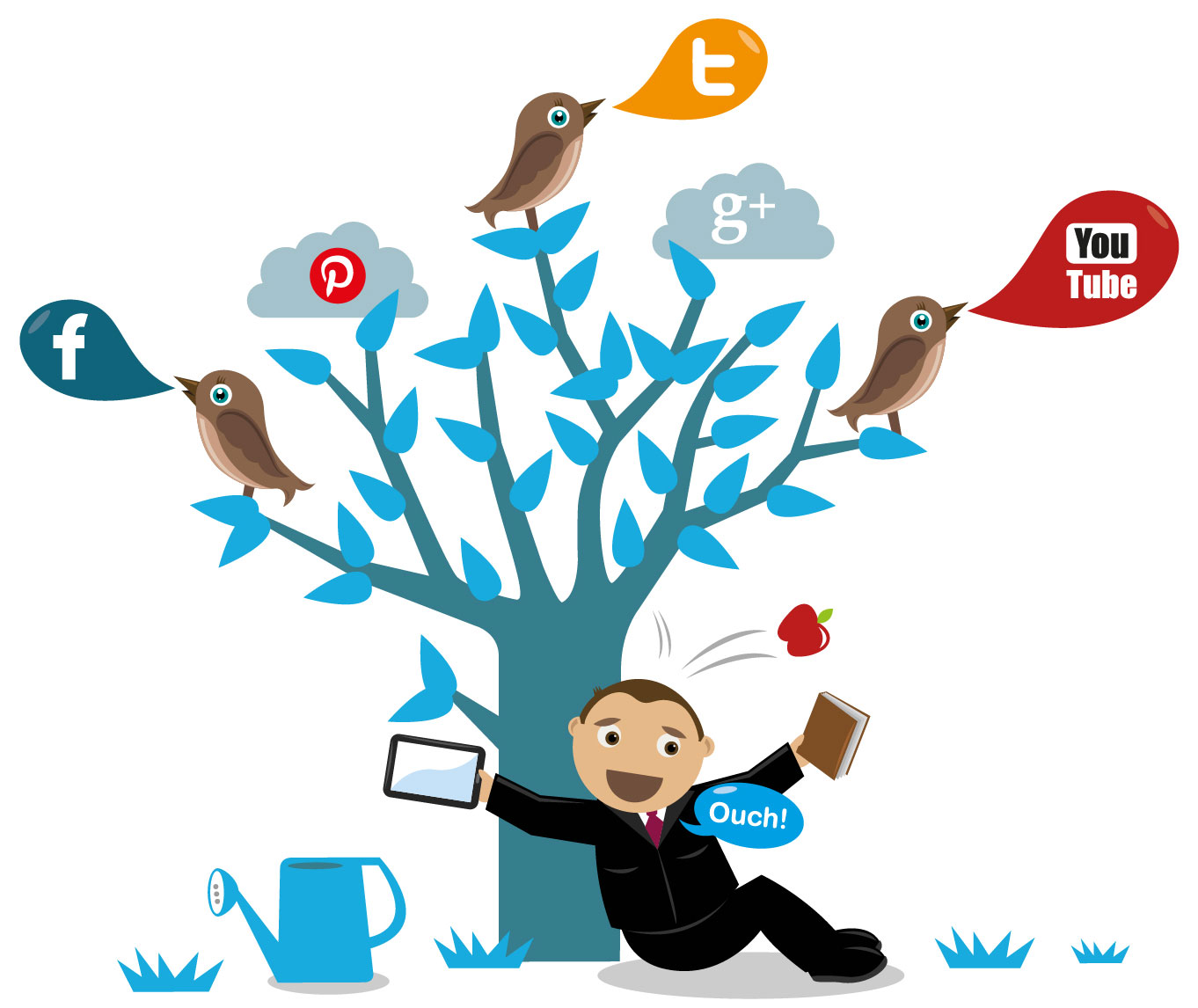 5 Hidden Benefits Of Social Media Marketing
Getting noticed online and retaining customers is tough, but there are number of ways you can boost your business profile through social media and make sure that your clients can see what you're offering. If you need a hand, you can trust leading digital marketing specialist Oliver Wood Perth. Oliver Wood's Perth-based company will help you find online success and keep your customers interested in your business, using organic and paid campaigns.
Social media marketing is vital in the digital age, as more and more consumers turn to their smart phones and tablets to find the companies they want. With over 1.3 billion global Facebook users, you can guarantee that most of your potential clients are using this site. Twitter, Pinterest, Instagram and Google + are other networks which offer unique ways for businesses and clients to interact. If you're not speaking to your audience online, you're missing vital opportunities to retain customers and to convert them in visitors.
One of the key factors that have helped social media to grow is the fact that it is free to use, so users have flocked to these sites in millions. Businesses don't have to spend a penny to get involve, although there are plenty of paid options to increase your presence. So why is social media so important? What can your company get from a social marketing campaign? And how can you get started today? Below are the answers:
Get Noticed by the Right Clients
Not only do you need to be found online, you need the right audience to find you. If your product is aimed at teenagers, you don't have to advertise solely on adults-only networks. Similarly, if you offer a service that needs explaining, the limitation of Twitter is 140 characters, this structure might not be suitable for your service. Find out the sites your target audience are accessing, and make your business part of that social network. Build a presence across multiple sites, and you'll increase your brand's visibility to right customers.
Get Valuable Feedback and Address Clients' Issues
Social media marketing allows you to target customers – but it also enables them to come directly to you. You can engage in dialogue with customers, target them directly based on their interactions and solve their problems publicly, give them chance to send feedbacks on good and bad areas you have and let them tell you what they want to see from your company. This improved engagement is sure to lead in rising sales and better retention.
Learn about Market Changes as they Happen
If you're engaged with social media, you can provide real time web updates on your products and services to your users, and link them to current events, trends and more. With help from your marketing expert you can follow what is going on in the market and it will help you drive strong leads on the ever-changing global situation. By targeting clients more closely and giving them opportunity to speak to you as things happen, you can radically alter how you do business and open up access to a much wider market.
Trust you're marketing professional and you will see your online presence grow. There are many ways to engage with clients to create new strong leads, don't miss out on the valuable opportunities that the digital marketplace can offer you and your business.