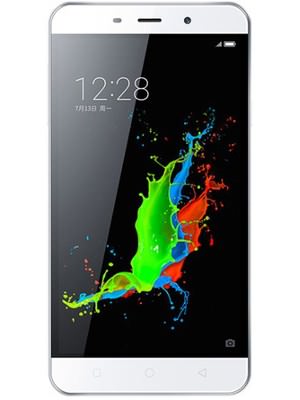 Coolpad Note 3: Most Affordable Smartphone With 3GB RAM
Coolpad Note 3, the latest masterpiece from Chinese smartphone vendor Coolpad has been unleashed in the Indian market. The new handset tackles the likes of leading budget players, and promises complete flagship experience with top-of-the line specs and a highly responsive fingerprint sensor.
The new Coolpad Note 3 will hit the shelves from October 20, for which registrationsare currently open on Amazon India.The handset looks really good but many smartphone enthusiasts must be wondering, what exactly makes thisphablet better than other budget players? Well, for the starters, let's just say, it's the most affordable 3GB RAM phone which looks stunning from all angles. It offers an excellent ecosystem for work and play and packs a bunch of elements which include-
A Powerful Display
The new Coolpad Note 3 features an exquisite viewing experience with its 5.5-inch High definition display.It features 267 pixels per inch, and delivers accurate colors and better contrasts from all-angles. The display of this handset has been equipped with IPS technology which offers viewing angles up to 178 degrees, and takes multimedia experience to a whole new level.No matter which movie or game you're playing, it will deliver best display output with wide visibility range indoors as well as outdoors.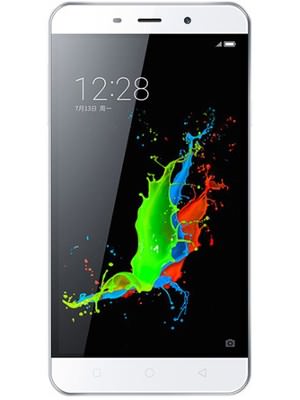 Stunning Design Language
Coolpad Note 3 is one of the only few smartphones which flaunt crafty design language with very thin bezels. This handset looks stunning from all sides, and features a firm aluminum frame, which provides support to the screen and back of the phone. The sleek and compact form-factor of this handset makes it perfect for those who're shopping for a classy phone at an enticing price bracket. It gives a great grip while carrying around, and is fairly light as well.
Top-of-the Line Hardware
As for hardware, Coolpad Note 3 brings an ideal combination of processor and RAM to deliver smooth and glitch-free performance. The powerful budget phablet features anOcta-core MediaTek MT6753 chip built on 64-bit architecture. It offers ultimate hardware for work and play, and couples up with 3GB of LPDDR3 RAM and Mali-T720 GPU for taking games and multi-tasking to a whole new level.Till date, no other smartphone except Coolpad Note 3 has offered 3GB of RAM, and this is a real advantage over other budget smartphones with 1 and 2GB of RAM.
Adequate Camera Performance
For photography, Coolpad Note 3 has continues with the same 13-megapixel rear and 5-megapixel front-facing shooter that comes with other budget phones. The main camera of the device features a perfect ecosystem for photography freaks, and includes a bunch of features such as, F2.0 aperture, 5-element HD Lens, CMOS censor, and LED flash, while the secondary camera, on the other side, delivers crisp selfies even in lowlight conditions.
The Sweetest Android-ever
Along with top-tier hardware, Coolpad Note 3 also brings the best of Android with the sweetest Android 5.1 Lollipop-with the brand new Cool UI 6.0 on the top. The slick and clean interface of the handset gives a nice user-experience, and performs much faster than stock UI with minimum power consumption.Whether you're switching between apps or using additional customization options, Cool UI 6.0 will give a lot more than Stock android.
Keep a Massive Selection of Files
Coolpad Note 3 comes with 16 gigs of built-in storage, and offers further expandability up to 64GB through micro-SD card.This handset packs real punch in the storage department, and offers sufficient room glitch-free work and play. Whether you're a workaholic, movie-buff or addicted music lover, this handset will accept the biggest of your collections with utmost ease. Storage was never a problem with Coolpad and will never be!
Everything on your Fingertips
Now comes the biggest surprise from Coolpad, the highly responsive fingerprint sensor placed right below the rear-facing camera. As Coolpad claims, the fingerprint sensor packed with this device supports 360-degree finger rotation, and is capable of detecting fingerprints just within 0.5 seconds, which is literally blink of an eye. It enhances security level of the device and delivers better results by sensing wet and dry fingers. You can limit application access by customizing different fingers for launching different apps, and can keep your private information and data from falling into wrong hands.
According to the company, the fingerprint sensor equipped with this device is very sturdy and can be used for 9 years without any issues. It comes with advanced PFE mode, which works on self-learning and makes recognition speed and accuracy better with time.
Improved Connectivity Options
The dual-SIM based Coolpad Note 3 offers 4G connectivity on both SIM slots including standard connectivity options such Wi-Fi, Bluetooth, A-GPS, and micro-USB 2.0. It supports LTE bands currently deployed in India, and offers download speeds up to 150Mbps. A bunch of sensors including compass, proximity,gravity, ambient light, and gyroscope also come on-board with this device.
Powerful Battery Performance
The final element always comes with battery capabilities and here, the new Coolpad Note 3 offers sufficient backup with its long-lasting 3000mAh battery.The battery of this handset comes with optimized CPU and GPU utilization, and offers sufficient amount of charge with minimal power consumption. Whether you're a standard or heavy user, power capabilities of this device will keep you connected at least for an entire day.
So, this was all about the most affordable 3GB RAM phone. Coolpad Note 3 will hit shelves at Rs. 8,999 from October 20, 2PM. This handset packs extremely impressive specifications, and will give serious competition to Yu Yureka Plus and Lenovo K3 Note. As of now, Coolpad Note 3 is the best buy under 10k, but still with new phones coming, you might just want to wait a few more weeks to see what's likely to come with Yu's next sensation, Yutopia. A lot is expected from Yutopia as well, but to sum things up, we can say, Coolpad Note 3 is currently one of the most powerful budget phones offering top-of-the line specs with premium build quality.At 9k, it's a great deal for budget buyers!