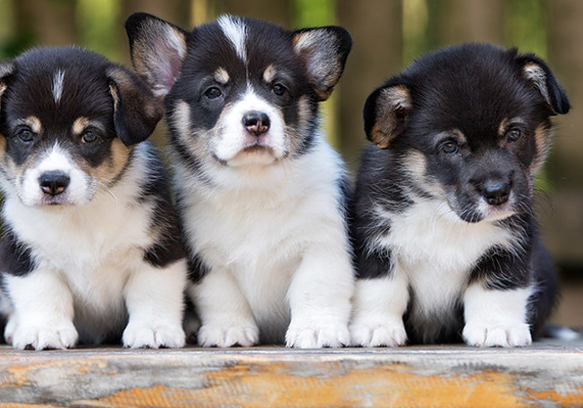 Dog Lover? 5 Resources to Find Breeders
If you've ever considered owning a dog, then chances are that you have thought about where to get one. If so, you might be interested in the many resources available online that help guide owners to reputable breeders. As a pet lover or puppy parent-to-be, it's important to do your research into any potential breeder and make sure they will provide an ethical and responsible return on your investment. In this blog post we'll examine 5 of the top resources available for finding breeders, ensuring that your fur baby is getting the very best start in life!
1. Dog Breeder Directory Websites 
Dog breeder directory websites like Puppy Find, Next Day Pets, AKC Marketplace, and Euro Puppy are comprehensive online databases that contain information about thousands of breeders from around the world. These websites allow you to narrow down your search based on location, breed, availability, costs, and other criteria. Each listing provides basic contact information as well as links to the breeder's website where more detailed information can be found. Additionally, many of these sites also allow customers to leave reviews which can help you evaluate whether or not a particular breeder is reliable. 
2. Local Kennel Clubs and Organizations 
If you're looking for a reputable breeder in your area specifically, then checking with various kennel clubs or organizations in your region may be a good option. Most large cities have at least one organization devoted to promoting canine health and welfare; they often also maintain records of local breeders who are legitimate members in good standing with their club. You can typically find such organizations by doing an online search for "dog breeders [your city]" or inquiring with local veterinarians or pet stores for recommendations. 
3. Animal Shelters 
Many animal shelters not only offer adoption services for stray pets but also work with reputable breeders to promote responsible pet ownership through education and spaying/neutering programs. To find out if any such programs exist in your area, visit the shelter's website or call them directly; they may even be able to hook you up with a reputable breeder if they don't have dogs available at the time of your inquiry.  
4. Word-of-Mouth Referrals 
Asking around among friends is one of the most reliable ways of finding trustworthy dog breeders—usually those who consistently produce healthy puppies with good temperaments come highly recommended by other happy customers! If you know someone personally who recently purchased a puppy from a breeder they were pleased with, it would likely be worth pursuing them further as a source of possible referrals (just make sure they aren't related to the breeder in any way!).  
5. Social Media Groups & Forums 
Finally social media groups focused on specific breeds from golden retrievers to aussiedoodle puppies or general dog topics are another great resource for finding trustworthy dog breeders—as long as users are verifying their sources! While many forum posts simply feature anecdotal evidence from people's personal experiences (which may still be helpful depending on what type of feedback is being offered), others contain more concrete information such as links to website listings and contact details for individual breeders known within the group community to produce healthy puppies responsibly bred in safe environments according to ethical standards set forth by various kennel clubs and organizations (e.g., The American Kennel Club). So don't forget about this option when researching potential sources! 
Conclusion 
Choosing from among all available options when it comes to finding reputable dog breeders can feel overwhelming at times—but hopefully this article has provided some useful guidance on how best to go about it! From searching through dedicated directory websites online, contacting local kennel clubs and animal shelters in your area for referrals, asking around among friends who already own dogs themselves, or scouring social media forums