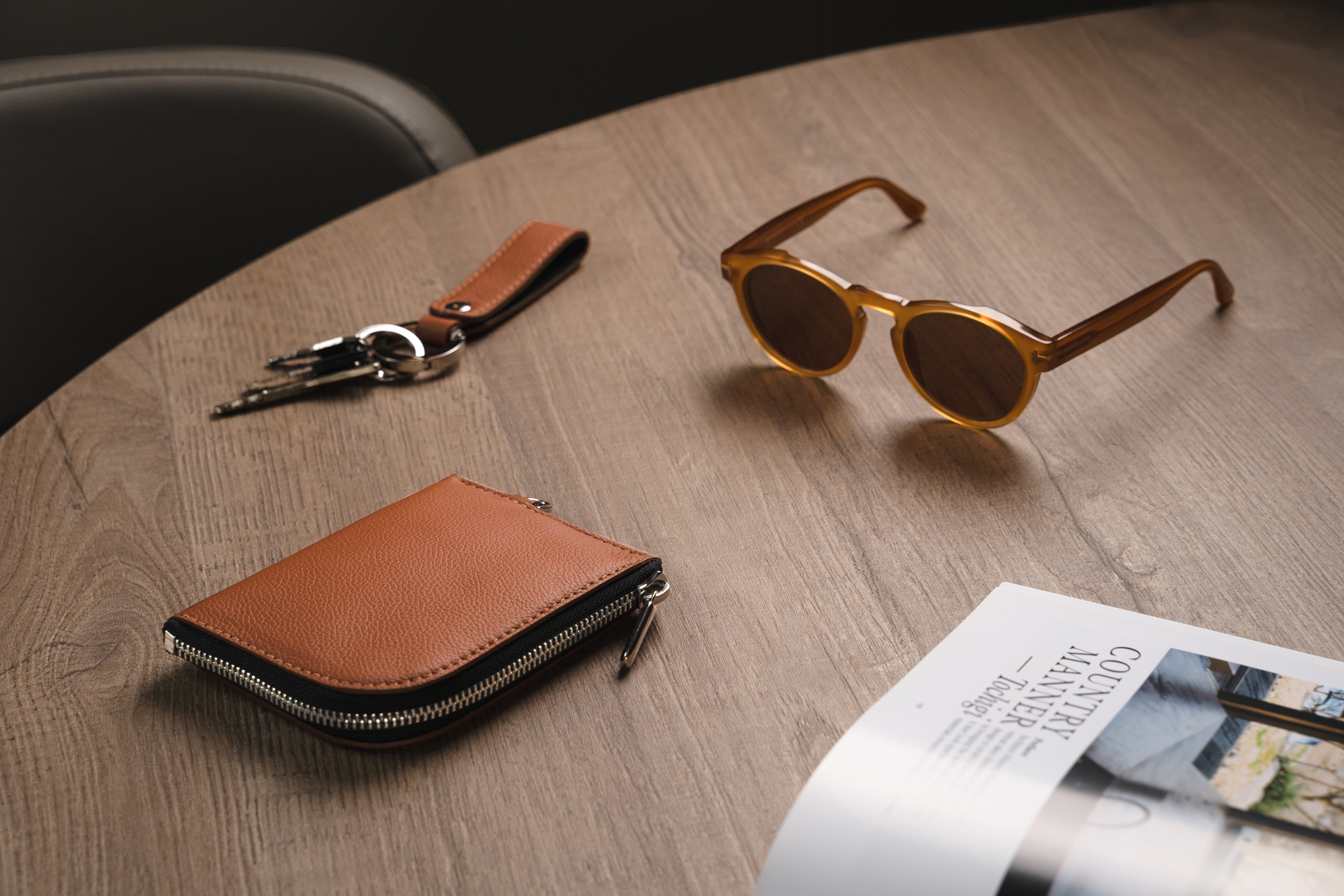 Must-Have Accessories For Men: From Watches To Hats
People have always worn accessories, Vikings wore brooches, Egyptians wore rings and the Polynesians wore pearl bracelets. Clothes were essential, but accessories have always been a way to express yourself and to also show dominance and stature.  Have you ever seen a guy whose style just looks all pulled together effortlessly, but are not sure how they do it? Well, it's more than likely because of the accessories they have in their outfit. It's crazy how the right accessories can transform an outfit. In this article, we will go through some of the must-have accessories to have in your men's wardrobe. 
Shaving and Beard Care
A great shave sets apart the men from the boys. If you are still using disposable razors or cartridge razors, this is something that you need to change. Bear care and shaving items are essential for the modern man. If you enjoy a good shave, then having a premium shaving set is a must-have. There's nothing better than a shave from a freshly sharpened straight razor, a badger brush and shaving soap that you have just whipped up. It smells great and feels even better. There are many options for this, and it completely comes down to experience. If you want to be a little safer at first, try a safety razor and work your way up to a straight razor. Your face will thank you once you have tried it. 
A Weekender Bag
The weekender bag is a staple for a man's wardrobe. This doesn't mean a simple gym bag, by a well crafts weekend bag that you are proud to carry when you are off for a weekend away, a business trip or simply commuting to work. Investing in a high-quality weekend bag is worth it as people will notice it and it will get the reaction that you want. If you get the right one, it won't just look great with your outfits, but it will make your life that much easier. One of the most important things for this bag is to ensure that it sticks to the size regulations for the overhead baggage of your most common airline.  
A Casual Watch
It's always best to invest in both a casual and a dress watch, but if your budget doesn't allow for this, then opting for a classy casual watch will get you through most occasions and can be worn with luxury streetwear or suits. This could be anything from a classic steel link bracelet or a comfortable NATO watch strap. It's important to have enough water resistance on your watch to not have to worry about it when in water. With this combo, you're getting the best out of both worlds.
A link bracelet will work well in a casual environment whilst also looking smart in the office or on a dressier day. The only time a metal bracelet won't work is for black tie events as this should always be leather, but chances are you don't go to many of them so you shouldn't worry. 
A Quality Pen
Many will be wondering why you would need a pen for a must-have accessory. Well, there are many reasons why you should have a quality, well-made pen. It can significantly enhance your positive attributes. Whether you are signing contracts or doing business, whipping out a quality pen shows how professional you are. It also oozes power and masculinity. Plus, if someone needs a pen, then with you pulling yours out shows that you are resourceful and dependable, so it definitely pays to have a quality pen always on you.
Bracelet
A bracelet can add a sense of personal style, and when done right it can significantly up your style and bring an outfit together well. The best way to do this is to keep it super simple. Nothing looks more ridiculous on a man than multiple bracelets made of beads, string and other unique materials. As we said, you need to keep this super simple if you hope for it to work well. Young guys can probably get away with beads and string more, but as a man, metal will only do. Vacier is a great brand that offers these simple and minimalistic bracelets and offers both clasp bracelets and also cuffs. 
Sunglasses 
If there is one thing you need this summer, it's a pair of stylish sunglasses. Just like any of these accessories, it pays to invest in quality as you won't believe how much it improves the overall aesthetic of an outfit as well as them lasting much longer than cheaper alternatives.  Finding sunglasses that protect from UV is pretty easy, but if you really want a quality pair of sunglasses that are going to last you through the years, they need to have polarised lenses. Polarised lenses will help to protect your eyes from glares when driving as well as from the sea which makes everything safer. The frame of your new shades needs to look amazing on you, so paying close attention to what shape your face is will decide on the best shape frame for you.  
A Tie Bar
If you don't own a tie bar, then you have been missing out. A tie bar is designed to keep your tie in place by attaching it to your shirt. If you wear a suit just like everyone else in the office, you can easily be the best dressed by elevating your outfit with a simple tie clip. They look great if you get the right one. Keeping it simple is the trick and also aiming to have something that matches most of your suits. This means either a gold or silver clip will work best due to its versatility. The great thing about tie clips is they are somewhat inexpensive so you can pick up one of each so that you are sure that it goes well with your outfit. If you hope to look that extra bit professional in the office, a tie clip will help you get there. 
A Card Holder
If you are still carrying around cash in 2023, then you need to give your head a bit of a wobble. Wallet technology has thrived in recent years, a leather bifold wallet is an old news and they also look bulky, which is not very gentlemen-like. Instead, a slim wallet or card holder is a smart choice as it prevents you from keeping receipts and other junk that you simply don't need in your wallet. It always pays to have some loose change in the pocket for the trolly or parking, but almost everything can be paid with your card in 2023, so you could in essence stop with cash completely and have a few bits of change in your car if you should ever need it. 
Pocket Square
Pocket squares can elevate an outfit like you wouldn't believe. It can smarten up a suit nicely, but if you are wearing a pair of jeans and a blazer, this can really set the whole aesthetic off. There are countless methods to folding a pocket square, but you don't have to go over the top with it as a 3-point fold will do nicely. Like a tie bar, it is an easy way to add some personality to an outfit and is a fashion trend to be adding to your wardrobe in 2023.