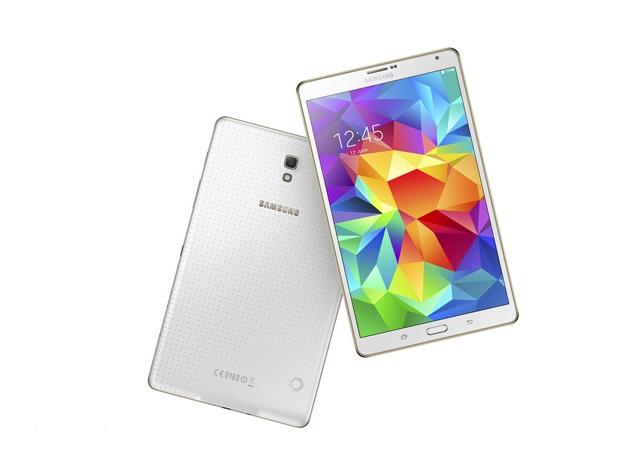 Samsung Galaxy Tab S 8.4: Best Tablet So Far
After iPad Air series of Apple, Samsung Galaxy Tab S series is ranked. No doubt in many aspects Tab S is better than Apple iPad Air series. At present there are two members in the Samsung Galaxy Tab S series, one is Galaxy Tab S 8.4 and another one is Galaxy Tab S 10.4. Both the versions are performing well but if we specially talk about the smaller version, which is more, compact, although design of both the tabs are similar.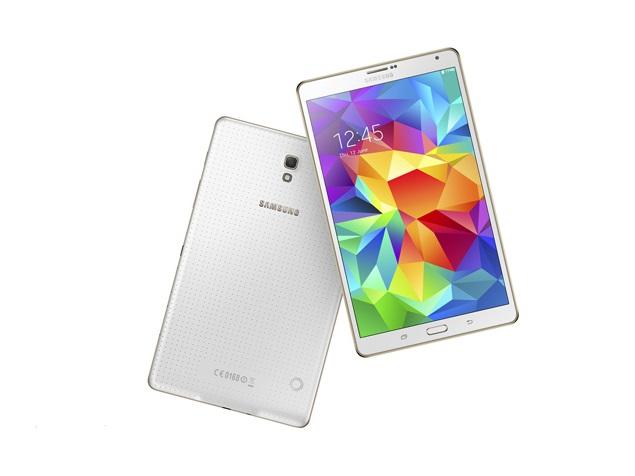 Since the tablet Galaxy Tab S 8.4 is very thin, the on / off button and volume control is also very narrow. But switching point is felt well, so you can use them quite accurately. On the right side there is an IR transmitter that turns the tablet into a universal remote control, and a slot for memory cards. Thanks to micro-SD slot, you can expand the modest 16 GB of flash memory up to 128 GB. There is also a slot micro-SIM, but only in the version of the tablet LTE.
On the lower end of the Galaxy Tab S 8.4 hidden are two ports. Samsung has added a 3.5mm audio jack port and micro-USB. Port micro HDMI unfortunately, not present.
Samsung has built-in stereo speakers on the short ends of the tablet; in contrast to the control buttons are designed for use in landscape orientation. Step clear, since movies on your tablet look like once in that position. Of course, due to the small thickness of the tablet to expect sound quality is not necessary. The bass is not, but overall the sound is clear, distortion does not occur even at maximum volume.
Compared with the Galaxy Tab 10.5 Camera is not changed for Galaxy Tab S 8.4. The front camera has a resolution of 2.1 MP. The rear camera has a resolution of 8 MP. It is supplemented by an LED flash. Autofocus of rear camera works faster and image quality is above average. They are rather sharp and colors are passed naturally. Even under artificial light camera does not disappoint, with no LED-flash can do for a long time. Auto white balance works exactly.
LED-flash is only good for short distances, even if it is only partially illuminates the scene. In general, flash slightly assists in low light conditions. After all, Android 4.4 in tablet Galaxy Tab S 8.4 user meets a colorful screen lock. The tablet is nominally unlocked by swipe across the screen, but you can configure and fingerprint sensor. We recommend you to use a wide finger (best you can turned with the thumb), since it requires exactly match the sensor. Sometimes you may have to spend a few attempts before fingerprint recognized. Of course, in an emergency, you can unlock the tablet in a conventional manner with a password.
The working with Galaxy Tab S 8.4 as smooth as Galaxy Tab S 10.5 because both the variants of tablets are running the latest Octa-core Exynos chipset with 3GB of RAM. Well, Galaxy Tab S is the premium series of the tablets and if Samsung would incorporate few things from Tab S to the upcoming Galaxy Tab 5, then things would be more in favour of Samsung.