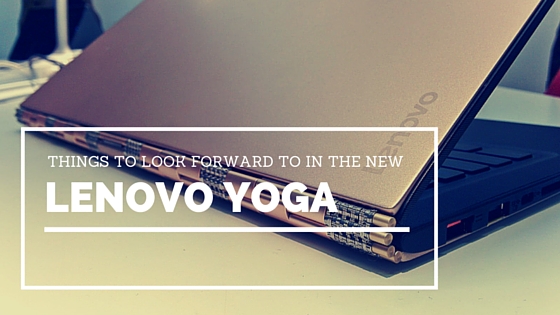 Things To Look Forward To In The Lenovo Yoga Release
Lenovo Yoga 3 went an extra mile in terms of construction and design of a convertible-hybrid laptop, so it is no wonder that many tech lovers were hyped about the latest release. Although the name may suggest otherwise, Lenovo Yoga 900 is the successor of Yoga 3, make no mistake.
The even look alike, and there are no big changes as far as that award-winning design goes. The difference is not in chassis indeed, but the engine beneath it is another story. Yoga 900 has formidable power with the new processor, many extra features, and extended battery life. It is a company's 2015 flagship laptop that has hit the shelves with a bang.
Tech Comfort
Featuring the metal-colored body and a multimode exposed-metal hinge, you can convert Yoga 900 into a tablet, tent, stand, and laptop model. This complex mechanism allows Yoga 900 to be thinner than Acer and Toshiba systems, but heavier and thicker than Yoga 3 Pro. Some users might complain about it being clunky, but it is well-balanced considering all the power under the hood. Although problems arise in cases of longer sessions, it feels quite comfortable in a tablet mode.
A back-lit keyboard with a row of functional keys allows intuitive and seamless typing. The one-piece touchpad is not that convenient, as it lacks additional features and is purely mechanical. Port selection is almost the same as with Yoga 3 Pro, but the USB-C port replaced the previous micro HDMI port. It is used to connect a HDMI or Display monitor, but there were some issues with display drivers reported. Wireless connectivity includes standard 802.11 ac Wi-Fi and Bluetooth 4.0.
A 16 GB of system memory is enough to support substantial multitasking, and there is a plenty of storage space on a 512 GB SSD. You cannot upgrade the storage and internal memory, though, so keep that in mind when looking for Lenovo parts and hardware. Nearly 11 hours of battery life is slightly worse than Apple MacBook Pro, but much better than models like Acer Aspire R13. The bottom of the laptop contains only Dolby stereo JBL speakers because the fan is in the hinge's rear.
The Next Level Power
Yoga 900 mounts a sixth generation of powerful Intel Core i7 CPU, and integrated Intel HD graphics 520. This means that it comes with the same processing power as Microsoft's Surface Pro 4, but also with a new metal alloy fan that is responsible for the internal heat management. The hardware runs well when handling multimedia programs like Photoshop. When it comes to 3D gaming, Yoga 900 is a solid laptop, considering the integrated graphics.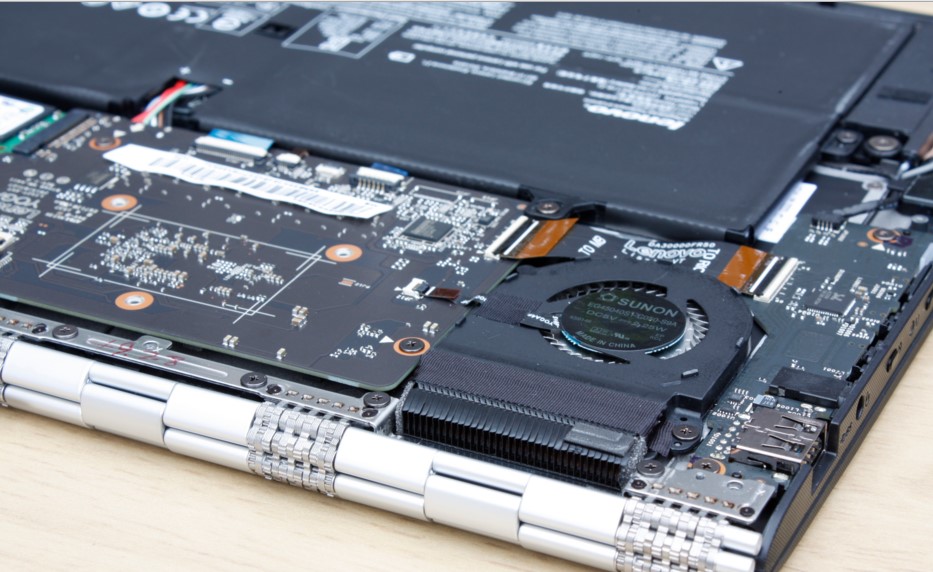 A 13.3-inch touch screen supports a WQ HD+ 1080p-resolution display, which provides more space than some other cramped Yoga displays. Still, it does not seem as rich and vivid as competitors' 4K UHD displays that have more extensive resolutions. You may notice that the text sharpness and color accuracy are not at the highest level, but average PC users are likely to be satisfied. We already mentioned a complex 360-degree multimode hinge, which is a special treat that enables users to exercise a plethora of screen positions.
A Step Further
Lenovo Yoga 900 is a piece of modern tech ingenuity, a high-end laptop that shines bright in category of convertible-hybrid models. Thin body, comfortable keyboard, added power, long battery life, there are many reasons to rejoice. It is a versatile, high-end, all-around laptop that can serve as a tablet and gives a premium feel to its users. Lenovo Yoga 900 is an upgrade to previous models in almost every way, justifying the $200 difference in price with Lenovo Yoga 3 Pro. It is not only the best Yoga to this date, it can also compete with other flagship laptops.