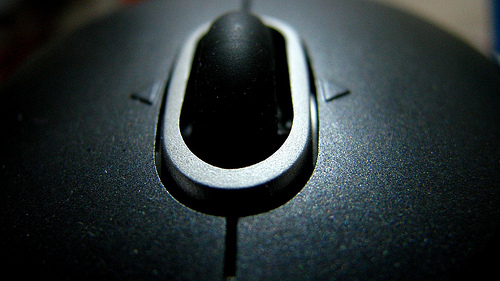 7 Web Design Trends To Consider Using In 2015
Planning on giving your website a makeover this year? You may want to consider incorporating some of the seven top web design trends for 2015 featured below.
Ghost Buttons
Whereas in the past, call to action buttons have been loud and intrusive, in 2015 they will be taking a much more subtle approach to generating clicks. Ghost buttons blend in with the background of your web design and are simply highlighted with a border. Whilst you may think they would attract fewer clicks than a more obvious call to action button, it is ghost buttons' elegance and subtle approach that draws users to them.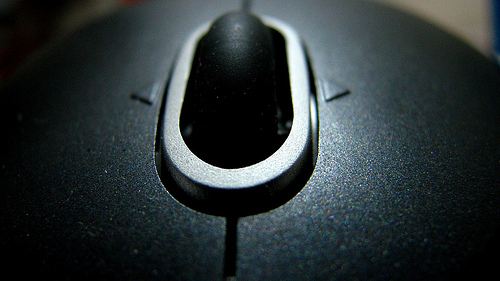 One-page Scrolling
With more and more people using their smartphones and tablets to surf the web, it has become increasingly popular for websites to display content on long, scrolling pages. By allowing users to scroll down a single page to get the information they need, it saves them having to click through multiple pages.
Whilst long, scrolling pages aren't new for 2015 (one-page web designs have been around a while now) people are now starting to use them on pages other than the homepage, such as product pages.
Hidden Menus
This year, hidden menus will be a huge trend in the world of web design. The idea is pretty self-explanatory in that it involves hiding the menu on the homepage until the user is ready to see it and move to another page. Using a hidden menu can make web designs look more clean and functional.
Storytelling
As well as using long, scrolling pages to display content, many brands will be looking to use this method of web design to tell a story to their visitors. This may be the story of their brand or even how their product works.
Hand-drawn Illustrations
Images have always been an important part of web design, however this year we expect to see more and more brands opting for hand-drawn illustrations. Whilst you may think that it is rather an amateur approach for companies to take, hand-drawn illustrations actually have a certain charm and appeal to users. They make brands appear more friendly, personal and approachable.
Video Backgrounds
Are you looking to do something different with your web design? Something that engages users the second your page loads? A great way to do this in 2015 is with an HD video background. Creating a video background will captivate your audience and give them a better idea of what they can expect from you. Depending on the type of company you run this could be a video of your products being made or even a video of the experience you provide or something else entirely!
Using an HD video for your background will show users that you are innovative and think outside the box. It will make you stand out from your competitors and may even help you to generate higher conversions.
Large Typography
Typography trends change from one year to the next and in 2015 it's all about large, bold headings. Large typography is great for making a visual statement and enhancing the hierarchy of your page content. The larger the font is, the more likely users are to read it before the rest of the content on your page. Put your most important information and calls to action in a large font and users will automatically look at them first.
Conclusion
So there we have some of the top web design trends for 2015. Incorporate these into your responsive web design and you will end up with one stylish and practical website that your customers are sure to love!